Perception Neuron: Revolutionizing Motion Capture Technology for Education
Perception Neuron by Noitom is a cutting-edge motion capture technology that offers real-time and accurate tracking of human movement. As an innovative solution, it provides tremendous opportunities for animation, gaming, virtual reality, motion analysis, and other interactive applications.
As an educational institution, you can benefit from using Perception Neuron technology. The system allows for seamless integration into your curriculum, enhancing students' learning experiences and offering practical and hands-on opportunities to explore and experiment with advanced motion capture technology.
Our team of engineers at Perception Neuron is committed to continuously improving and innovating our line of motion capture products to meet the needs of every budget. We strive to provide high-quality technology that is accessible to anyone, including educators and students.
Noitom, the company behind Perception Neuron, has been in operation since 2011, with research and development, manufacturing, and company headquarters in Beijing and offices in Tokyo, Miami, and Los Angeles. As an established and reputable company, you can trust Perception Neuron to provide reliable and innovative technology to enhance your educational institution's curriculum.
Noitom's line of products include 
Perception Neuron Motion Capture Systems
, 
NoitomVPS
,
Hi5VR Glove
, 
MySwing
, 
Project Alice
, and 
Alice Space
. For more information about Noitom, please visit
noitom.com
.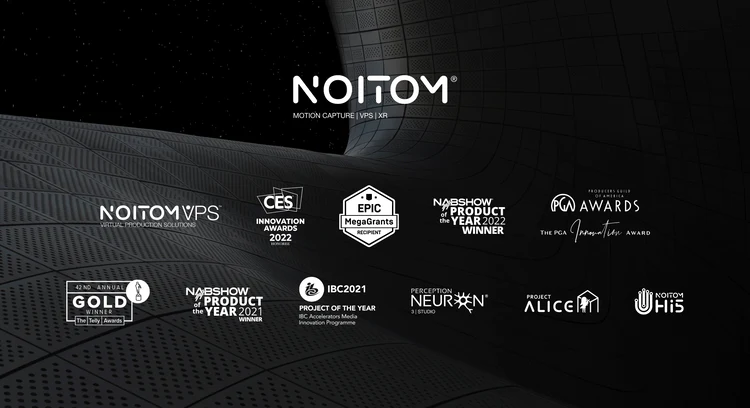 Award Winning Solutions
These awards serve as recognition and validation for the company's achievement in technology, development, and product design.